As your strategic partner in achieving success, we take the time to learn your business. For the Andy Gill team, year-end reporting is about minimizing taxes—and so much more!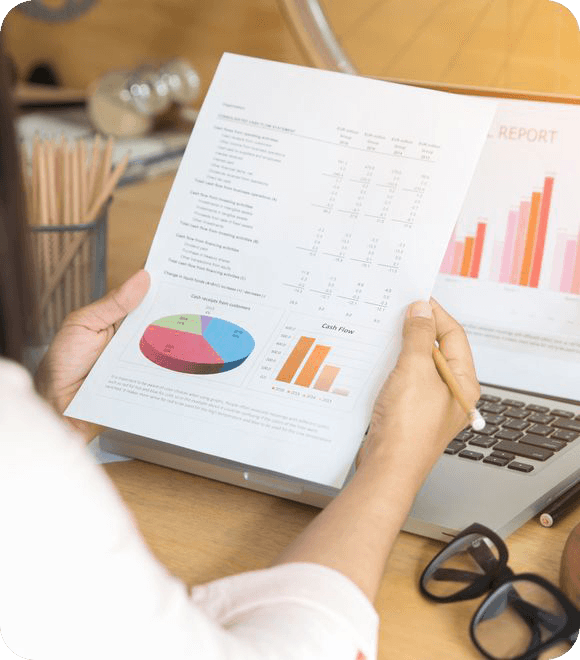 ---
Your company's fiscal year end. This is the time to take a detailed look at how last year went, and plan for the one ahead. If you've been running a business a while, you're all too familiar with how often Canada's tax legislation changes. As experienced and focused Chartered Professional Accountants (CPAs), we understand the laws and how they impact various types of businesses—meaning we can often save our clients substantial tax dollars. By staying on top of tax legislation dynamics, we keep you informed and well-advised when relevant rules and regulations change, so you can focus on running your operations with confidence. Andy Gill, CPA, CA: the right fit for growth-focused businesses.
Download - Our Corporate Client Information Form
---

Here are some examples of year-end reporting services we provide:
Financial statement preparation (notice to reader/compilations, review engagements, audit engagements)
Our year-end checklist helps you prepare for corporate year-end by clearly identifying the documents you need to provide. This helps ensure everything is captured, reducing the risk of anything being missed—and keeps our billings efficient
Preparation of tax returns that identify and take advantage of all potential savings
Strategy for combining personal and business year-end accounting for tax minimization
Yearly tax planning to structure your return in a way that benefits your business and minimizes the taxes you pay
Professional representation and defense in case you are audited. We correspond and negotiate with provincial / federal authorities on your behalf
Preparation of Canada Revenue Agency ruling requests
---
Compilation Engagement Financial Statements
The majority of corporations require compilation engagement financial statements. We provide accurate financial reporting that fits the needs of your business.
Reviewed Financial
Statements
Banks, creditors and potential investors often request a review of your financial statements before completing an important transaction or investing in your business. In addition to a review engagement report, we can provide a comparative benchmark analysis—helping you get approved and grow.
Audited Financial
Statements
We specialize in audits for non-profit organizations and small to medium sized enterprises. Audits are often requested by third parties, and they can also help you reach your business goals.
This thorough analysis of your finances allows us to offer you valuable, farther reaching advice on how to improve your internal controls, identify any costly irregularities and present an accurate, highly informative picture of your organization's current financial state.
We follow Generally Accepted Auditing Standards, meaning our procedures and methodology always meet the highest standard.
---
Are you on the right side of change? Ask a CPA.
---