We're all about results—and creating exceptional value. We do it through a focused vision, outside-the-box ideas, and diligent work.
We'll custom-build an integrated financial strategy to address your most pressing challenges, and set you up for long-term success. Count on the Andy Gill Team of CPA pros to make an immediate, remarkable and lasting difference in your business!

-Andy Gill, CPA, CA
Andy Gill graduated from the University of Alberta with a Bachelor of Commerce degree. Shortly thereafter, he became a Designated Professional Accountant, passing the legacy Canadian Institute of Chartered Accountants exam. He then articled as an Auditor where he focused on auditing not-for-profit organizations.
Andy later entered the private sector, taking on the role of Project Manager and Controller for a medium-sized construction business and its multi-faceted group of companies.After that successful experience, Andy went on to work for a number of years with an accounting firm where he gained in-depth knowledge through mentorship and discovered the satisfaction of significantly improving his clients' businesses, and by extension creating value in all aspects of their lives. It was this gratification, through making a clear difference for his client's, that inspired him to create his own accounting and consulting firm—guided by his profound core values of transparency, diligence and service. In seeking to give back to his community, Andy has volunteered on Boards of Directors and taken the leadership role of Treasurer for organizations that have made a positive impact on numerous Albertans' lives.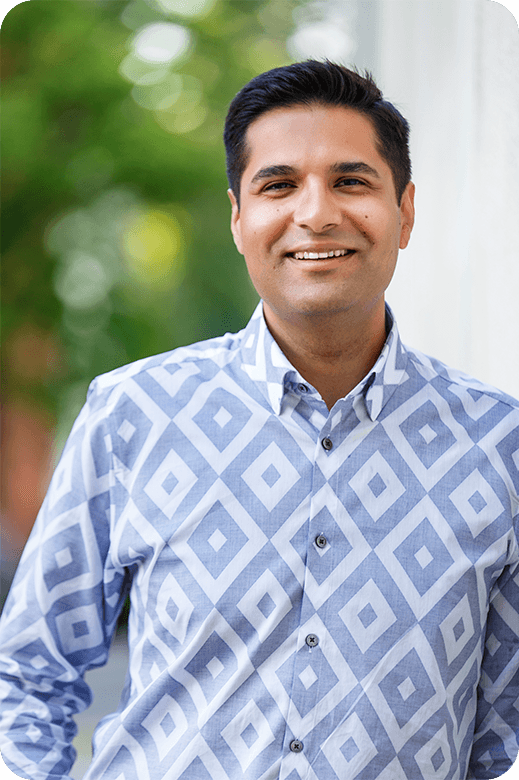 ---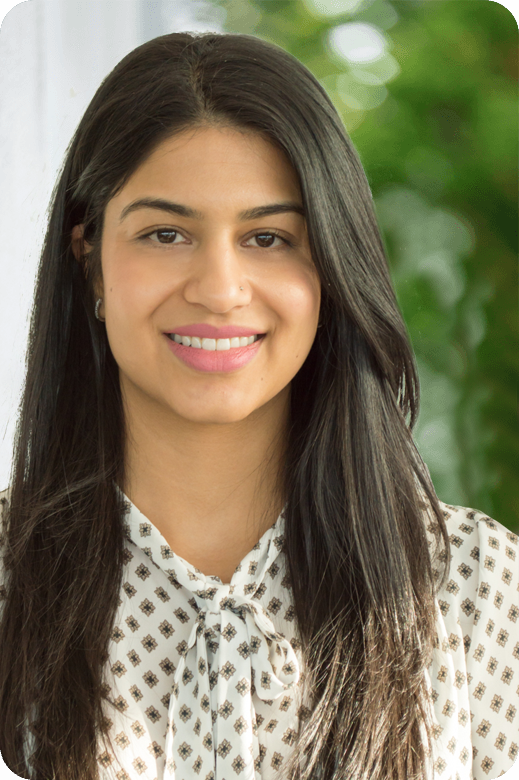 Ameet Dhanju graduated from the University of Alberta with a Bachelor of Science (Business minor) degree in 2008.
She then articled at a mid-size national accounting firm before joining Andy Gill, CPA, CA where her skills bring depth and unique insights to client engagements. Ameet is a Chartered Professional Accountant (CPA), having passed the Canadian Institute of Chartered Accountants' national exam in 2012. Outside of the office, Ameet enjoys sports, books, and exploring the city.
Our team of experts has embraced the challenges of government, governance, budgeting, and business strategy, and learned firsthand that running a successful company is about more than just numbers.
Who are we and what do we do?
---
We're a full-service Chartered Professional Accounting (CPA) firm headquartered in south Edmonton Alberta.
We specialize in serving personal, corporate and professional clients in Edmonton, Beaumont, Leduc and surrounding areas.
Our team of Chartered Professional Accountants has over 10 years of experience working with the Canada Revenue Agency and the United States' Internal Revenue Services.
When it comes to your money, every penny counts. We recognize what an honour it is to be entrusted with your personal and corporate accounting, and we take the time to understand your unique situation.
---
We provide the top-quality accounting services you expect from a Chartered Professional Accountant.


No cookie-cutter solutions here. We custom design the best strategic approach for you and for your business.


We take the time to learn about you and your business in order to help you achieve success.


We do our homework and stay on top of new regulations, tax laws and opportunities to ensure you're getting the best advice.


We're client-oriented, with a focus on customer service. If ever you have questions, we're right here to answer them!
What's the difference between a CPA and a regular accountant?
Unlike non-designated accountants, CPAs must follow strict licensing, education and practical experience requirements.


It takes about seven years and 2,500 hours of practical experience to become a CPA!


CPAs are governed by a Code of Professional Conduct that stresses independence, integrity, objectivity and technical competence.


You can check up on your CPA! CPA organizations have provincial offices that can tell you if an accountant is a member in good standing.