In this age of furiously rapid technological change, all businesses should have a brand and IT consultant, regardless the scale of operations. We partner with top experts to help you achieve brand recognition and IT consultants to keep technical operations smooth.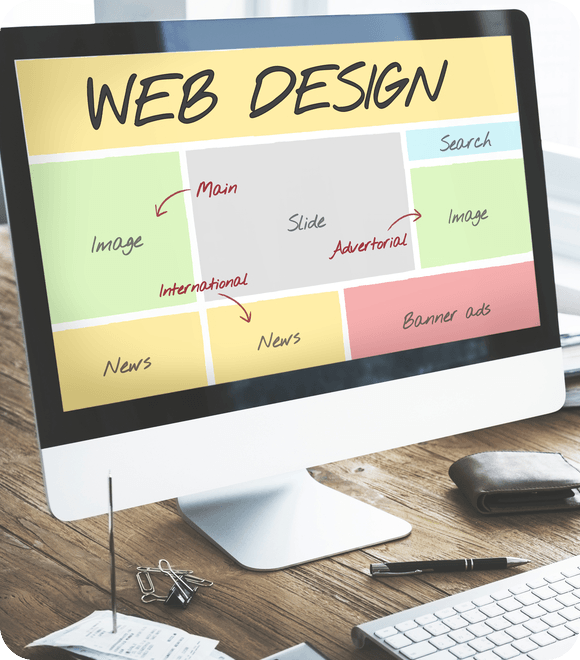 ---
Today, every dynamic and growth-oriented business has an optimized website, and most successful growth can be attributed at least in part to a strong, targeted online presence. The online marketplace is the most essential global platform for any products or services your business can offer, and to effectively leverage its potential you need a captivating, mobile-friendly website. Moreover, there are a multitude of advantages to having a conversion-oriented website and user-focused online presence for any business.
---

Web
A website makes your business available instantly to customers worldwide, providing a low-cost form of advertising and endless opportunities for your business to grow. It has a far wider reach than any other forms of advertising. With the proliferation of mobile, customers can discover, research and transact with your business virtually anywhere, at any time. But the very vastness that makes the Internet a place of great opportunity creates barriers of its own. To tap into the potential for success and growth, you need a website that is optimized for search, and strategically designed to convert visitors into buyers. We can help with that, with an interest in your company's overall financial success.
---

Graphic Design
Graphic design plays a massive role in the modern competitive business landscape. Businesses need the services of graphic designers to create impressive and strategic marketing materials. Such collateral can include brochures, business cards, leaflets, stationery, direct mail marketing and more. An impressive and memorable logo is a basic requirement for any business to build a brand identity. Similarly, businesses need the services of graphic designers to create unique mobile apps and social media pages for business promotion. Clearly, graphic design has become a part of doing business in physical and virtual markets. With a stake in your overall business performance, The Andy Gill Team can coach you on the fundamentals of visual branding and provide highly skilled graphic design services.
---

IT Support
Looking for help in the complex world of Technology? We partner with an elite consulting firm that can provide you with end-to-end technology solutions that fit your business needs. Our partnership allows you to consistently focus on your strategic business initiatives, and less on the complexities and rapidly changing environment of IT. Our partner is a leader in Computer Support, IT Consulting and Network Services serving companies in Edmonton and surrounding areas.
---